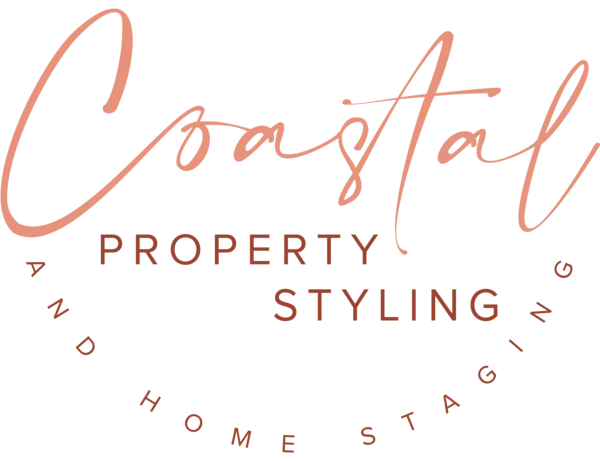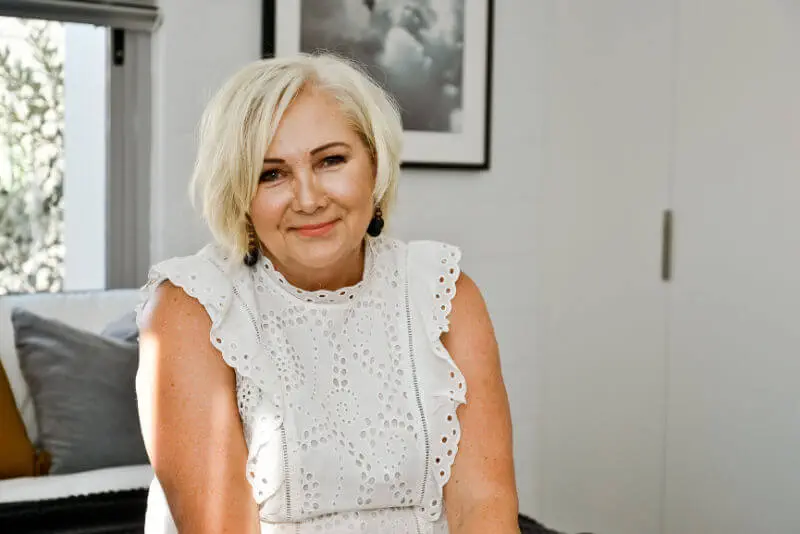 With years of experience in the real estate and interior design industries, Coastal Property Styling is uniquely qualified to present your home in a way that is most attractive to potential purchasers.
Home styling in Perth is an expertly constructed staging service that displays your home in its best light.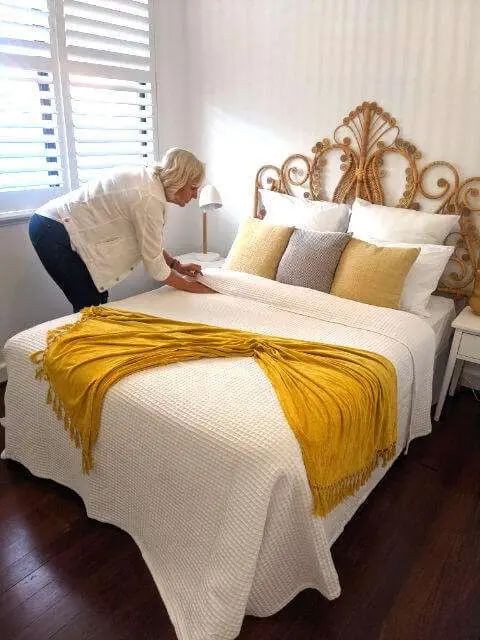 Pre-Sale Property Styling
At Coastal Property Styling we know how to attract buyers to maximize your property's potential. More buyers through the door and more potential for a quick sale.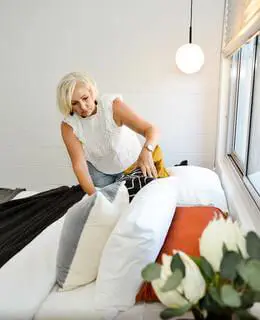 Staging your home to sell
At Coastal Property Styling we understand the psychology of the buyer. When staging your home with beautiful furniture, artwork and accessories you will entice the buyer and appeal to their emotions.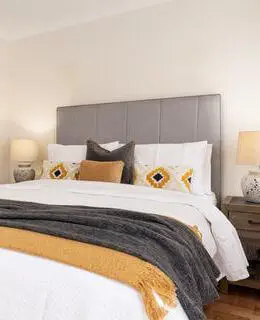 Restyle your home
Do you need some practicle help with styling your home? The kids may have moved out, and you now have a spare room. The living area needs an update. Or you may just need some guidance.
We are here to help guide you through the design process, and offer solutions to help you create a beautiful, functional living space.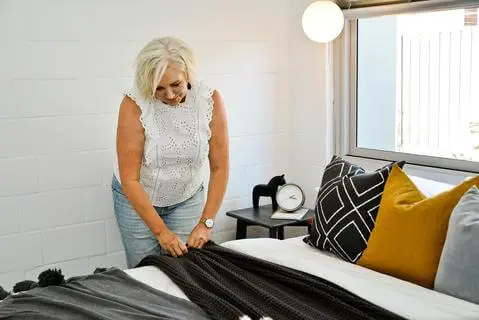 Pre-Sale Property Styling
At Coastal Property Styling we know how to attract buyers to maximize your property's potential.
More buyers through the door and more potential for a quick sale.
Let us help you with the presentation of your biggest asset with our Pre-Sales Property Styling, taken from the buyers perspective.
We start at the curb appeal and go through the home and note down what needs to be done in order to present the home in the best light.
Price is $290 for two hours. The two-hour Consultation includes the following:
De-clutter and storage solutions
Furniture layout and rearrangement
Interior decoration and styling advice
Paint colours if needed
Why should you style your home?
You could attract more premium buyers
You would have better looking photos online
You will appeal to a wider audience
You will make a better first impression
You could sell faster
You could make more profit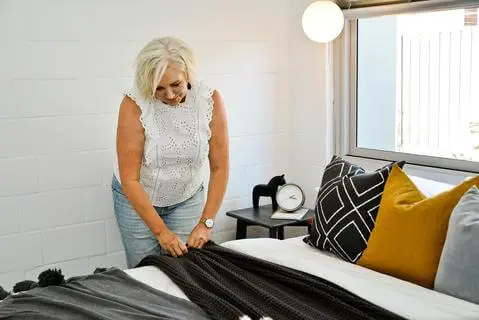 Staging your home to sell
Why should I stage my home?
Statistics show that in real estate, consumers demand access to quality information, and this usually comes from online.
The facts are that 90% of people looking for a property will do so online. Therefore, it is essential to have eye catching photos. To create a WOW FACTOR!
The facts are, that staged homes can sell 80% faster than homes that aren't staged. Staged homes can also sell for 20% more.
At Coastal Property Styling we understand the psychology of the buyer. Therefore, when you stage your home with beautiful furniture, artwork and accessories you will entice the buyer, and appeal to their emotions.
We also understand what attracts the buyer's attention and that's why we have sourced unique pieces to give the home what appeals to them.
We have quality furniture, linen and accessories to suit every home, with quality artwork sourced from local artists.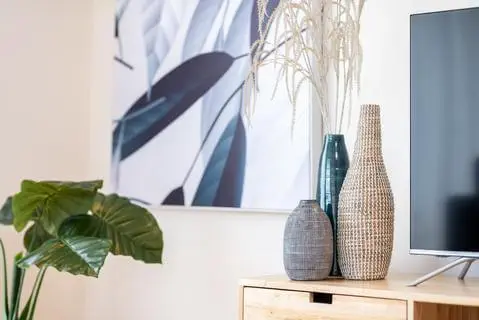 Do you need some practical help with styling your home?
The kids may have moved out, and you now have a spare room. The living area needs an update. Or you may just need some guidance.
We are here to help guide you through the design process, and offer solutions to help you create a beautiful, functional living space.
You may just need some advice on a few key pieces of furniture for your living room.
We can take the guess work out for you, by providing you with some options of design, colour and aesthetics.
Some things to consider when updating your home
Colour scheme
Style of home
Layout of furniture
Design principles
Aesthetics
Practicality
Budget
Once we have sorted out the above, we can get started on finding you the perfect pieces.
Bedroom Update
Does your bedroom need an update? A new bed maybe. New bedside tables and new bedside table lamps, and some groovy artwork.
We will take into consideration the style of your home and we will work together to see what pieces we will keep, and what pieces we need to update the look and style of your home.
Get in touch today for a friendly chat to find out more.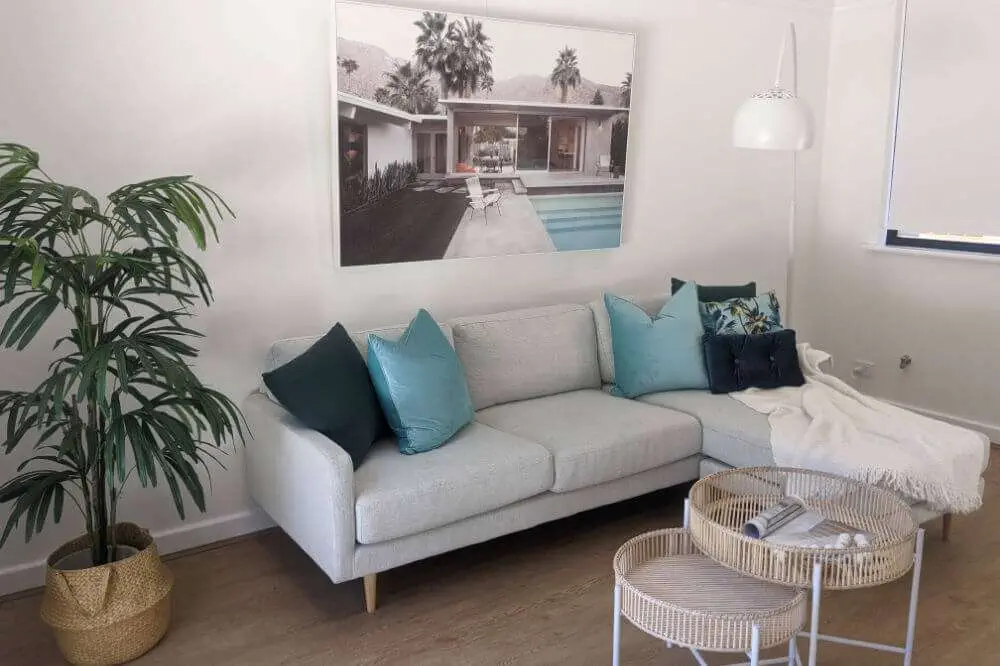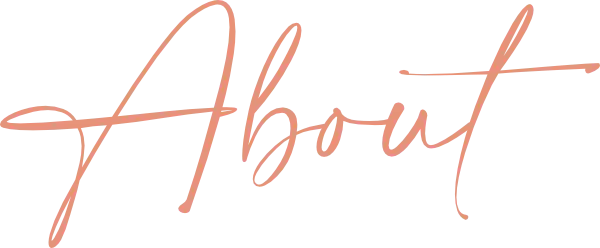 May-Ann Sorvali
May-Ann is the Creative Director of Coastal Property Styling.
She has her real estate license and 20+ years in the interior design industry. The passion that drives May-Ann is her ability to create unique and beautiful interiors whilst incorporating her real estate knowledge.
May-Ann understands the demographics of Perth, and she knows how to apply this to and style your home for sale. Her number one priority is to understand the area and the demographic. May-Ann always directs and executes all her projects with the addition of her personal touch.
May-Ann is a Real Estate/Property Stylist and Home Stager. She has the ability to create any look to suit any budget. She can offer you a Pre-Sale Property Styling Consultation. Or you may need her Furniture Staging Services. We also offer partial staging, to a full house presentation.
May-Ann's Goal
"To create an environment where the prospective home buyers can envision themselves living there."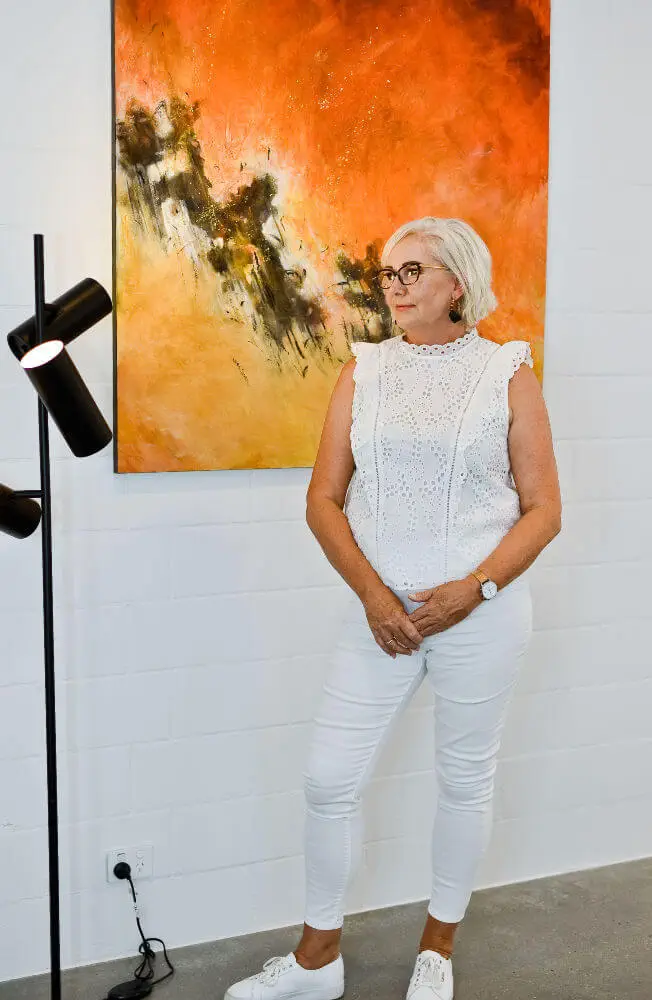 A game changer
We specialise in helping home owners with the presentation of their home prior to the property going on the market.
Lets be honest when putting your home on the market it can be a very stressful time.
At Coastal Property Styling we are here to help you with the presentation of your biggest assett. And to take some of the stress away, so you don't have to worry about the presentation.
Once we have assessed the property we then provide you with a quote for beautiful furniture artwork and accessories that you can hire for the length of the sales campagne.
How do we do this?
We know that when you style your home, you will attract more buyers!
More buyers through the door and, more potential for a fast sale.
Properties need to be presented beautifully, not just for photos, but when buyers enter your property as well.

Testimonials are only as good as you are.
Sold at Preview
"Our house sold on preview day after being staged by May-Ann at Abode Property Styling. It looked amazing and I'm so glad we did it. It also gave me ideas for furnishing our new house. I would strongly recommend."
– S.M.
Sold in 21 Days
"Once we chose to go with Coastal Property Styling for the partial staging of our lovely property in Sinagra, we found working with May-Ann delightful. She was quickly able to assess our needs and exchange ideas with us in a fun and creative way. She went out of her way to provide the essential furnishings and nick nacks for our home which culminated in our home looking amazing for the photo shoot and bringing about a sale in just 21 days on the market (the avg in the area being over 80 days). We highly recommend May-Ann for her versatility and flair in making a home come to life."
– A.P.
Sold in 5 Days with 3 Offers
"May-Ann provided a high quality, great value styling service that resulted in our house being sold on the first weekend showing at close to asking price. She transformed our house from a lived in cluttered family home to something that you may see in magazines. This was all done with some advice on what to remove, a few key pieces of furniture and great styling pieces, all off one meeting with us. Can definitely recommend."
– C.P.
Professionalism
"Our home of 20 years needed to be reorganised – it had become cluttered, some furniture needed to be replaced, it was just not really 'working' for us. However, we didn't have a clear picture of what we wanted. This is when we engaged May-Ann; she took a systematic and objective approach by firstly helping us to define our needs and objectives, then assessed what we already had, taking into consideration how our rooms 'worked', and so on. She gave us a completely different perspective that opened us up to new possibilities for our living spaces. Her plan included the new furniture purchases already identified but importantly, there was a re-assignment of the function of some rooms and an effective re-allocation of existing furniture. The result hugely enhanced the livability and our enjoyment of our home! May-Ann's creativity and professionalism were evident at all times, and her friendly manner made her easy to work with."
– R.W.P.
Sold in 14 Days
"Coastal Property Styling was my saving grace when trying to sell my house. May-Ann provided advice on how to style my house before putting it on the market with so many practical and cost effective options. The photos looked amazing and my house sold after just 2 weeks. I was so happy with the results I have taken her advice to style my new home too. Thanks May-Ann. You're worth your wait in gold!"
– A.C.
Great Team
"When we wanted to furnish and redecorate our 4 bedroom rental home we decided to engage an interior designer/property stylist and chose May Ann. We were particularly influenced by her friendly and helpful manner and most importantly her fee was more reasonable than most. We gave her a free hand with a budget (which she did not exceed) and she organised the selection and purchasing of furniture, decorative items, paintings white goods etc.; even down to the hanging of pictures on the walls.. And she had a great team behind her like Heather and Peter. It was no trouble for her to spend a lot of time visiting various stores to get the right item. She went the extra mile willingly with a smile. All her dealings were transparent, a rare quality these days. Credits offered by suppliers for purchases were returned back to us. She is an honest person. We were pleased with the end result and could not have hoped for a better outcome. It goes without saying that we would recommend Coastal/May Ann to other property owners without hesitation."
– R and E
Four Written Offers
"May-Ann staged my dated home with modern furniture and accessories to make it more appealing to buyers. And it worked. We had 4 written offers after the first viewing and it sold for a great price in less than a week."
– R.B.
Sold in 7 Days
"I recently sold my house in Karrinyup in 7 days! A big thank you to May-Ann (Coastal Property Styling) who transformed our much loved family home, that we had already vacated, into a home that resembled any given display home. When selling you should never underestimate the difference that styling can make."
– S.R.
Outstanding
"I highly recommend Coastal Property styling! May-Ann's knowledge and expertise in her field is outstanding. I have used her on several occasions, and she has given me much more worth than her fee. For styling for selling homes you literally make more than you spend, and I have also used her for personal styling and DE-clutter and it was absolutely worth every penny. I am now much more confident when I am shopping and with the way my house looks. I have also found I spend less money trying to make my home look good! Whatever your needs are Coastal Property Styling have you covered. They are great to work with, efficient, and full of ideas. Thank you so much for everything."
– E.O.
Offer in 14 Days
"May-Ann was an absolute pleasure to work with. She understood my demographics and target market, adhered to the current trends and style of the home – being a riverfront Mount Lawley home she ensured that the style matched it with absolute perfection and within 14 days of being on the market we had an offer from a purchaser who fell in love with the home.
Styling works, and if you are looking for professionalism coupled with excellence in delivery then look no further than Coastal Property Styling."
– P.N.
Quick sale
"We recently engaged Coastal Property Styling to style a 4 bedroom investment property in Bennett Springs in Perth. As we are based in Melbourne it was important for us to find someone that was dependable, a good communicator and someone we could trust. We found that May-Ann from Coastal fitted the bill perfectly. Initially we were not sure if we were going to professionally style the property and we found May-Ann friendly in her approach and happy to talk through with us the benefits of doing so. We did not find her pushy in any way as we made our decision. We also loved the classic style selected by May-Ann and many people who visited the property commented on how nicely styled it was. The result for us was a quick sale in a tough market which we were very pleased with. Thanks May-Ann for all your help and support through the process."
– S.M.
Streamline Guidance
"I cannot express how Coastal Property Styling has helped so much setting up my home for Airbnb.
May-Ann was exceptional with her time and advice, she kept the consulting on track & down to business.
I found it difficult DE- cluttering after 20 odd years in my home with so much furniture, home wares and trinkets. May-Ann's streamline guidance of less is more made the difference.
The change has been incredible, I now have a great sense of freedom when I walk in, easier to maintain, leaving each room inviting and welcoming.
I would highly recommend May-Ann for DE- cluttering, setting up house for Airbnb or to sell your property."
– M.
When you book one of our consultations you will get two hours In-home Styling Assistance, including:
Room layout, furniture arrangement and relocation advice.
Styling advice with key ways to present your home to the market.
Declutter and home edit advice. Practical low cost effective storage solutions.
A written assessment outlining area to attend to, to maximise on the homes potential.